North Florida Worlds of Work (WOW)
North Florida Worlds of Work (WOW) is a project of the Talent Development Council, a local collaborative of organizations focused on creating a more efficient workforce development ecosystem, developing a pipeline of highly skilled talent, and promoting access to training and employment opportunities. The collaborative includes CareerSource Capital Region, Lively Technical College, Tallahassee Community College, The Greater Tallahassee Chamber of Commerce, and The Tallahassee-Leon County Office of Economic Vitality.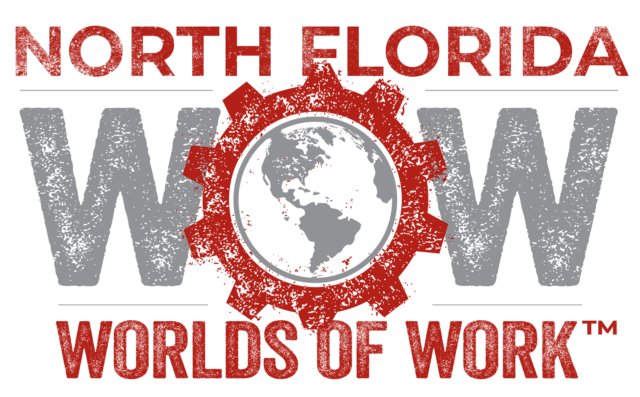 WOW is a fun, educational, hands-on opportunity for students to become familiar with a broad overview of career opportunities. The expo includes "worlds," or industry sectors, that students will explore through exciting activities. WOW exists to encourage, inspire, and inform students, parents and educators of high-demand, high-wage career options in the North Florida region. Today's challenging economy means young people need to make the best career choice possible. However, many students do not know of the local opportunities available to them. Students in Leon, Gadsden, Jefferson, Wakulla and Franklin counties will be invited to attend.
Exhibitor Registration
Register today to be an exhibitor and represent your industry.
Sponsorship Opportunities
Sponsorship opportunities are also available. Show your support for the inaugural 2023 Worlds of Work Expo and help send the message that there are many career choices available, the future is bright, and the time is now for students to start their journey!