Paycheck Protection Program
The Paycheck Protection Program (PPP) is a loan designed to provide a direct incentive for small businesses to keep their workers on payroll. The Program offers forgivable low-interest loans to small businesses facing uncertainty due to COVID-19, so businesses can retain workers, maintain payroll, and cover other existing overhead costs. Borrowers may be eligible for PPP loan forgiveness.
SBA is currently offering PPP loans until May 31, 2021. President Biden announced program changes to make access to PPP loans more equitable.
1. Find a lender:
2. Identify a loan:
First Draw PPP loans: If you have not received a PPP loan before, First Draw PPP loans are available to you.
Second Draw PPP loans: If you have previously received a PPP loan, certain businesses are eligible for a Second Draw PPP loan.
3. Loan Forgiveness
PPP loan forgiveness: Borrowers may be eligible for Paycheck Protection Program (PPP) loan forgiveness.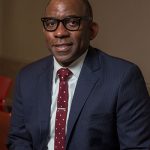 The reopening of the PPP represents a significant opportunity for small businesses that continue to struggle to recover from the devastating impacts of COVID 19, to get the financial assistance they so desperately need. It is encouraging to see that the Treasury Department and SBA have adjusted some of the program's parameters and eligibility requirements to make these resources more accessible." – Keith Bowers, Regional Director of the Florida Small Business Development Center at FAMU.
The SBA reports that the Paycheck Protection Program will operate through May 31, 2021. Forgivable loans may cover a period of 8 weeks or 24 weeks. In addition to Mortgage Interest, Lease/Rent Payments, and Utilities, other eligible expenses include:
Software, cloud computing, and other HR and accounting needs;
Property damage costs due to 2020 public disturbances; and
Covered worker protection (e.g. PPE, ventilation/filtration systems, expanded space, health screening capability, etc.) expenditures.
Interested businesses are encouraged to contact FAMU SBDC or a participating lender to explore specific questions.
Key PPP updates include:
PPP borrowers can set their PPP loan's covered period to be any length between 8 and 24 weeks to best meet their business needs;
PPP loans will cover additional expenses, including operations expenditures, property damage costs, supplier costs, and worker protection expenditures;
The Program's eligibility is expanded to include 501(c)(6)s, housing cooperatives, destination marketing organizations, among other types of organizations;
The PPP provides greater flexibility for seasonal employees;
Certain existing PPP borrowers can request to modify their First Draw PPP Loan amount; and
Certain existing PPP borrowers are now eligible to apply for a Second Draw PPP Loan.
---
A borrower is generally eligible for a Second Draw PPP Loan if the borrower:
Previously received a First Draw PPP Loan and will or has used the full amount only for authorized uses;
Has no more than 300 employees; and
Can demonstrate at least a 25% reduction in gross receipts between comparable quarters in 2019 and 2020.
---
Please see links below for the Treasury Website (Includes Interim Final Rules for the PPP First and Second Draws), SBA Form 2483: First Draw and SBA Form 2483-SD: Second Draw:
---
Please see links below for the PPP Loan Forgiveness Forms and Instructions to download: