Tallahassee-Leon County is
Florida's Capital for Business
UnparalLelED OpportunitY
As the capital of the third-largest state in the U.S. and the Magnetic Capital of the World, both well-established global corporations and startup companies call Tallahassee-Leon County home. Located in the Florida Panhandle, our community is easily accessible by interstate, air, or rail as it is just a couple hours from deep sea ports via Interstate 10 (the fourth-longest interstate in the U.S.) and Florida Gulf and Atlantic Rail. Join Florida's Capital for Business.
Bottom Line Advantages:
No state income tax
Through local and state resources, there are programs that are focused on assisting companies in Tallahassee-Leon County to grow and expand. Looking for tax credits, help accessing financial assistance or customizing a workforce training program? We can help. We are here to help you find the networks and resources you need to succeed.
The Data That Matters:
Over 80 Decision-making metrics
The Office of Economic Vitality is the region's most comprehensive economic data source. Our dedicated team of expert analysts track over 80 metrics, including employment, taxable sales and gross domestic product (GDP). We make them easily available to help you make informed decisions about your business.
Talent Lives Here:
56% with an Associate's degree or higher
With top-ranked research universities and colleges, exceptional workforce training programs, and a strong K-12 pipeline nothing compares to the talent in Tallahassee-Leon County. With more than 56% of the population with an Associate's degree or higher, our local economy is fueled by fresh ideas and intellectual capital.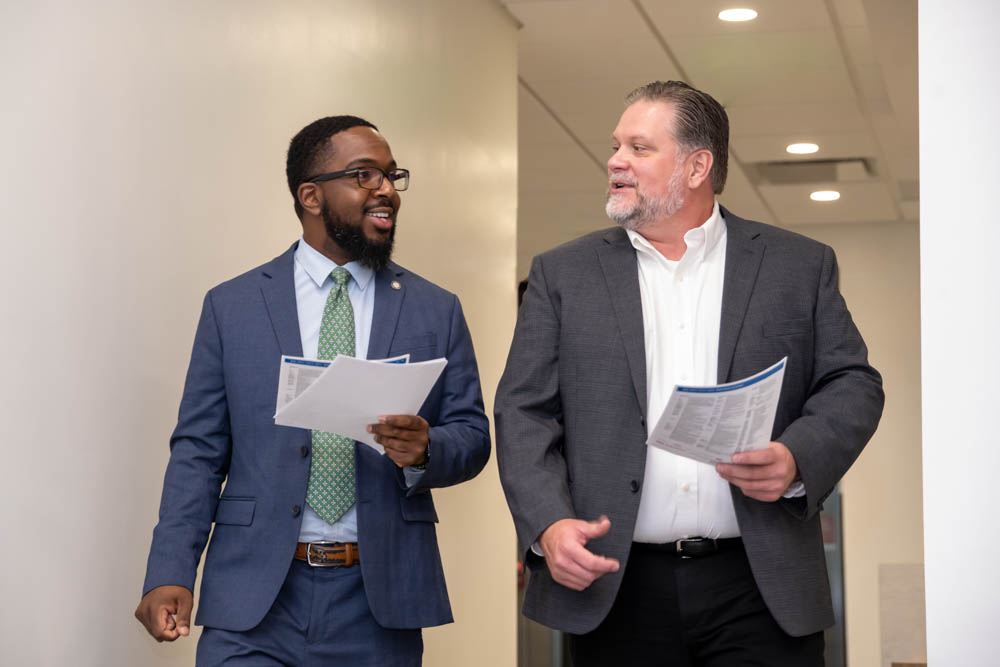 Get In TOUCH
The Office of Economic Vitality is here to answer questions, provide additional information, and create an effective solution for your relocation, expansion, and business needs. We offer customized assistance from site selection, market research, minority and women business support, and technical assistance. Call on us. We are here for you.