Supporting Businesses in Maximizing Potential and Growth
The Office of Economic Vitality is your comprehensive partner in economic development! We assist clients with access to local, state and federal incentives aimed at keeping the cost of doing business in Tallahassee competitive while providing technical assistance in obtaining access to the capital you need to launch and grow your business in our community.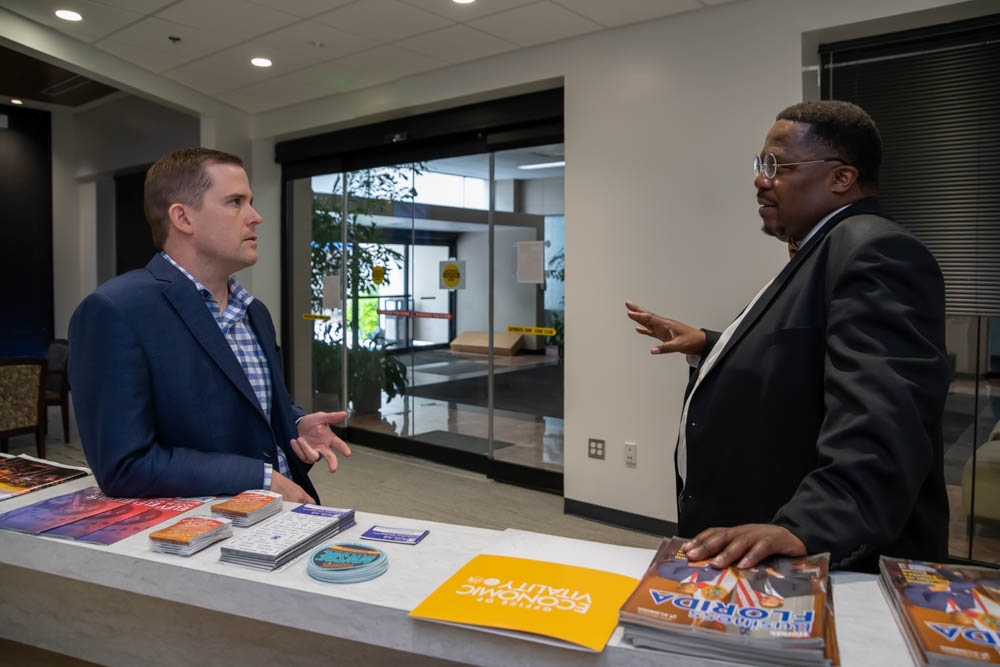 In addition to connecting new and local businesses to Capital resources, our professional team also provides assistance in site selection utilizing industry-leading technologies such as Buxton, EMSI, and CoStar Analytics. We offer tailored workforce development assistance to help your business find and grow the workforce of tomorrow. We maintain a particular focus on helping our local businesses and will customize programs and assistance to meet the specific needs of our homegrown businesses. We're here for you.
OEV supports resiliency efforts for all businesses and is on hand to assist any business with developing resiliency plans, and helping them recover from disasters. Our staff are here to support your business every step of the way. Through the Data Center, we provide you with information on the performance of the local economy offering you the information you need on consumer spending patterns, real estate trends, and labor market statistics to help guide your decisions to grow with our community.
We are excited to help you grow in our community; the moment you choose us for your new location, we will work with community leaders to ensure the transition is expedited and seamless.