Municode's story begins with Mr. George Langford. After returning home from World War II, Mr. Langford attended the University of Virginia, spending his summers working for the Michie Company, where he learned how to structure municipal codes of ordinances. Recognizing a better way to build code books and provide continual updating services, Mr. Langford founded Municipal Code Corporation in Tallahassee in 1951.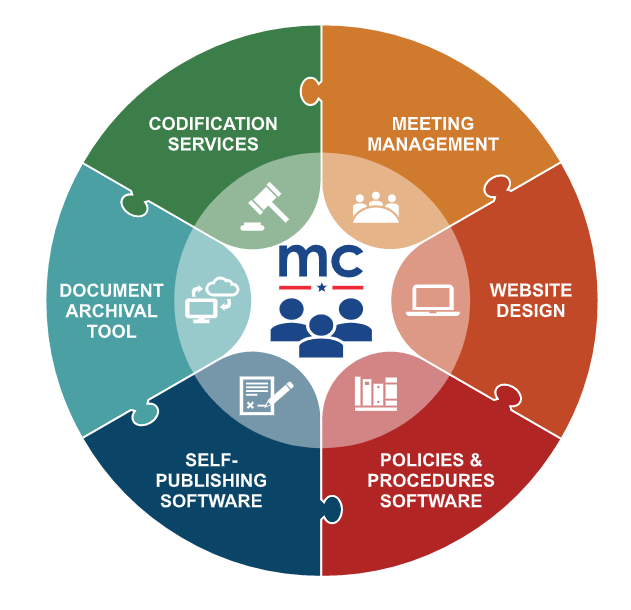 Growing up in Thomasville, Georgia, Mr. Langford felt it was a natural fit to conduct business with Tallahassee's local government, so he worked hard to earn their business. Municode has remained in Tallahassee for nearly 70 years and is proud to call Tallahassee home. One of Municode's core values is that it seeks to hire the best people…period. With Tallahassee Community College, FAMU and FSU, each producing amazing and talented graduates, Municode is fortunate to have access to one of the most highly educated communities in Florida. Coupled with a relatively low cost of living, Tallahassee is a fantastic place for a business to create deep and long-lasting roots.
Like much of Tallahassee's business community, Municode strives to provide a terrific working environment for its team members. Municode's headquarters, located near a beautiful lake, replete with walking trails. It has also built a top-notch gym offering boot camp style fitness and yoga classes. Recognizing the value of education, Municode provides tuition assistance programs and financial literacy classes. "The best part of working at Municode is spending time with our people, whether at boot camp, yoga, or the family fun days. We have a real tight team that enjoys working together and enjoys coming to work every day," says Blaine Click, Chief Financial Officer.
Municode's mission is to strengthen democracy across the nation and Tallahassee.