COMPETITIVE PROJECTS CABINET
At the helm of the new advisory structure is the Competitive Projects Cabinet (CPC), a three-member committee responsible for considering competitive economic development projects generated by OEV or brought to the organization via other economic development channels. Some of the key factors in the CPC's identification of competitive projects include return on investment for the community, fit, and a review of due diligence performed prior to considering recommended financial or non-financial incentives.
Members of this committee include the Tallahassee City Manager, Leon County Administrator, and one business leader – the EVLC chair – who will serve for one year with an option to serve a second term. The limited size and membership of the CPC is designed to facilitate flexibility and speed to decision-making throughout the competitive project process. The CPC reviews competitive economic development projects on an as-needed basis and is required, by law, to sign non-disclosure agreements. Cabinet members cannot submit or vote on projects that would impact them, their business or their organization.
Members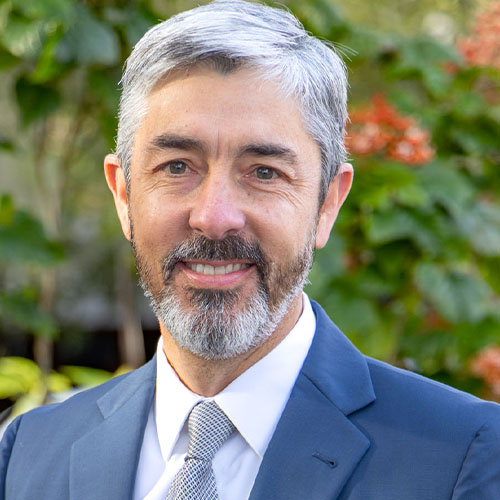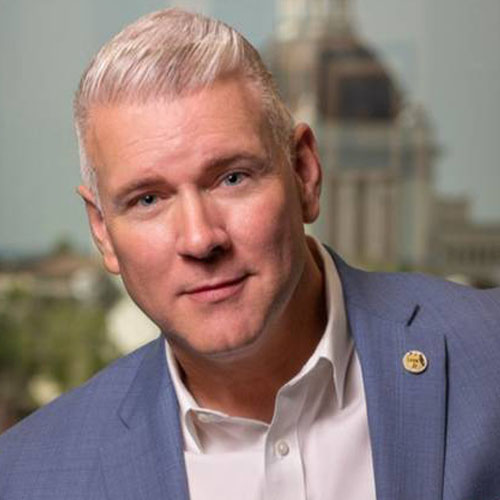 Vincent S. Long
Leon County Administrator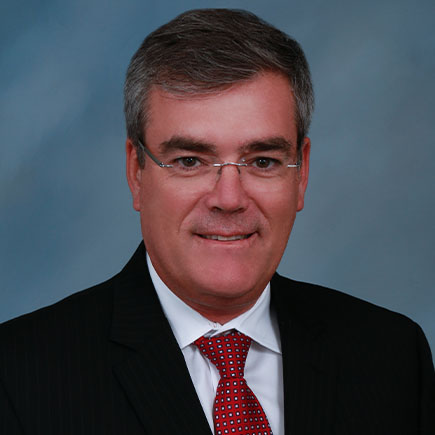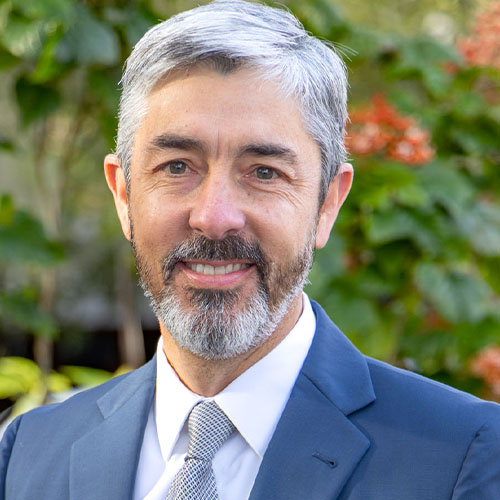 Reese Goad
Tallahassee City Manager
Reese Goad has worked for the City of Tallahassee for more than 20 years. Prior to being appointed as Tallahassee's City Manager in September 2018, Goad served as the interim City Manager and the Deputy City Manager. Goad has fostered a culture within the organization focused on ethics and delivering high quality, affordable municipal services. He leads a highly skilled and diverse workforce sum of 4,000 employees with an unwavering dedication to be the national leader in the delivery of public service.As City Manager, he reports directly to the City Commission and is responsible for maintaining the management functions of city government and administering the day-to-day operations. He provides oversight of the City Commission meeting agenda process, working closely with the City Commission to establish long-term strategic plans, as well as short-term targets. To guide the multifaceted operations of the largest single provider of municipal services in the region including police, fire, public transportation, utilities, parks, and more, he implemented the organization's first overarching strategic plan. The City has achieved great success within the plan's priority areas, which were identified by the City Commission. He is responsible for an annual budget of approximately $1 billion, which includes both the operating and capital budgets.With a focus on meeting the needs of residents, the City has won national accolades for its efforts in recent years. The 
2019
, 
2020
 and 
2021 Year in Review
 each contains highlights from the City's efforts including making Livability.com's list of Top 100 Best Places to Live and
Southern Living Magazine
naming Tallahassee as one of the South's Best Cities two years in a row.As Deputy City Manager, Goad provided executive oversight for Electric and Underground Utilities, Solid Waste, Business Services, Tallahassee International Airport, StarMetro, Golf Courses and Fleet Management. In his previous role as the City's Director of Utility Business, City of Tallahassee Utilities was recognized as the No.1 Public Utility in America by the American Public Power Association in 2012, and the City's Underground Utilities Department won the prestigious Governor's Sterling Award in 2015 and Sustained Excellence Award in 2018. Additionally, the City is currently recognized as the "2018 Utility of the Future, Today."Before joining the City in 2000, Goad held positions with the Florida Public Service Commission in the Bureau of Electric Regulation and Bureau of Conservations and System Planning. He serves on the board of the Florida Municipal Electric Association and is a member of the International City/County Management Association.A native Floridian who graduated from Florida State University, he and his wife Christen have three children.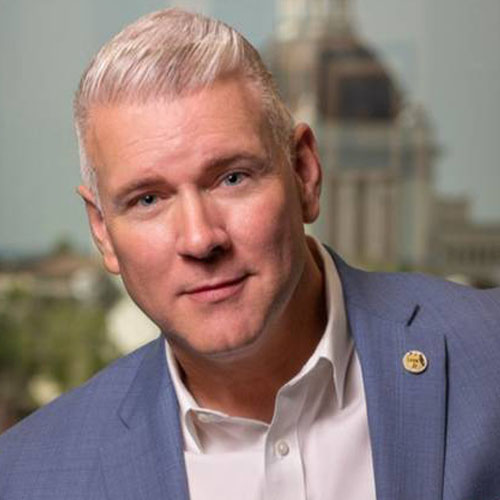 Vincent S. Long
Leon County Administrator
Vince has worked for Leon County since 1995 and was appointed County Administrator by the Board of County Commissioners in 2011. As the Chief Executive Officer (CEO) of the county government, he provides fiscal, strategic and operational leadership to the organization, as well as sound analysis and professional implementation of the Board's policies.
Vince Long is the County Administrator of Leon County, FL, which is home to the state's capital, two major universities and is the largest county in the metropolitan area. A highly respected CEO in local government with a proven track record of success and stability, he is recognized internationally as a leader in the profession. In 2022 he was awarded the International City/County Manager's Association Award for Career Excellence, the top worldwide honor for a local government CEO.
Known for his fiscal, strategic, and operational expertise in a uniquely challenging field, Vince is transformational leader who instills a high performing organizational culture focused on innovation, accountability, and co-creation. Over his almost 30-year career, he has demonstrated a steady hand in managing historic crises, implementing generational projects, and consistently setting the standard in the practice of good governance and public service. A superior communicator with outstanding interpersonal and analytical skills, he has demonstrated an uncommon ability to maintain the highest confidence of elected officials, the commitment of staff, and the trust of citizens and community partners while effectively dealing with the complex management issues of large organizations, as well as the often inherently divisive issues of public policy.He holds a Master of Public Administration (MPA) from the Askew School of Public Administration and Policy at Florida State University and is a graduate of the Harvard University, JFK School of Government Institute for Senior Executives in State and Local Government. He is a Credentialed Manager by the International City/County Managers Association (ICMA) and is a past President of the Florida Association of County Managers (FACM). He sits on the Board of Directors of the Florida Local Government Investment Trust (Florida Trust), the Institute for County Government (ICG) and on the Advisory Board for the Florida State University, Askew School of Public Administration and Policy. He is a former adjunct professor at the Askew School where he continues to be a regular lecturer. He is a long- time speaker and trainer with the Florida Association of Counties (FAC) and is graduate of Leadership Florida and Leadership Tallahassee.He has authored numerous articles published in national professional publications and is a highly sought- after speaker on topics of leadership and management and an expert source on local government issues who has been featured in national news outlets and publications, including: CNN, NPR, The Weather Channel, Forbes, Axios, The Hill, Politico, NBC News, The Washington Post, CBS News, Salon, The Daily Mail, Florida Trend and others. His work was also featured by New York Times Best Selling Author, Peter Kageyama, in his book, Love Where You Live.Most importantly, Vince and his wife Julann are the proud parents of three children Kellen, Jack and Riley.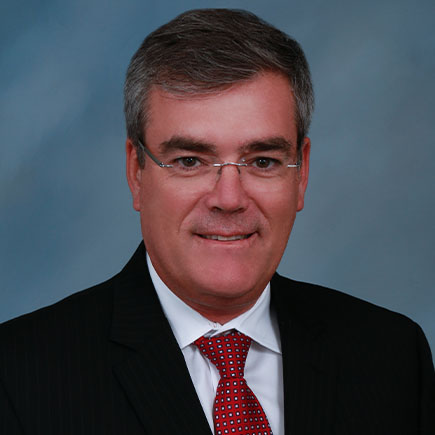 Ricardo Schneider
EVLC Chair
Ricardo Schneider is President & CEO of Danfoss Turbocor, a Tallahassee based company that designs and produces a family of revolutionary centrifugal oil-free high efficiency compressors for Commercial Air Conditioning systems. Ricardo holds a B.Sc. in Mechanical Engineering and a M.S. from UFRGS-Brazil, and International Management education from INSEAD, London, and Executive education from Harvard Business School, where he has been an active Alumni Member since 2005. He joined the Danfoss Group in 1993, holding several different positions in three different countries. He is currently Global Vice President of Danfoss Air Conditioning leading the organization to succeed in the competitive global air conditioning market by growing the business by 4 times in less than 5 years. This success was achieved by executing innovative strategies on product development and acquisitions to address global climate and energy challenges while increasing market share and profitability for Danfoss. Ricardo has been an active member of Air Conditioning, Heating and Refrigeration Institute (AHRI) since 2000, holding a Chairman position of the Automatic Controls Section from 2006 to 2008 and member of Board of Directors. Ricardo has Papers published at the American Society of Heating, Refrigerating and Air-Conditioning Engineers (ASHRAE).